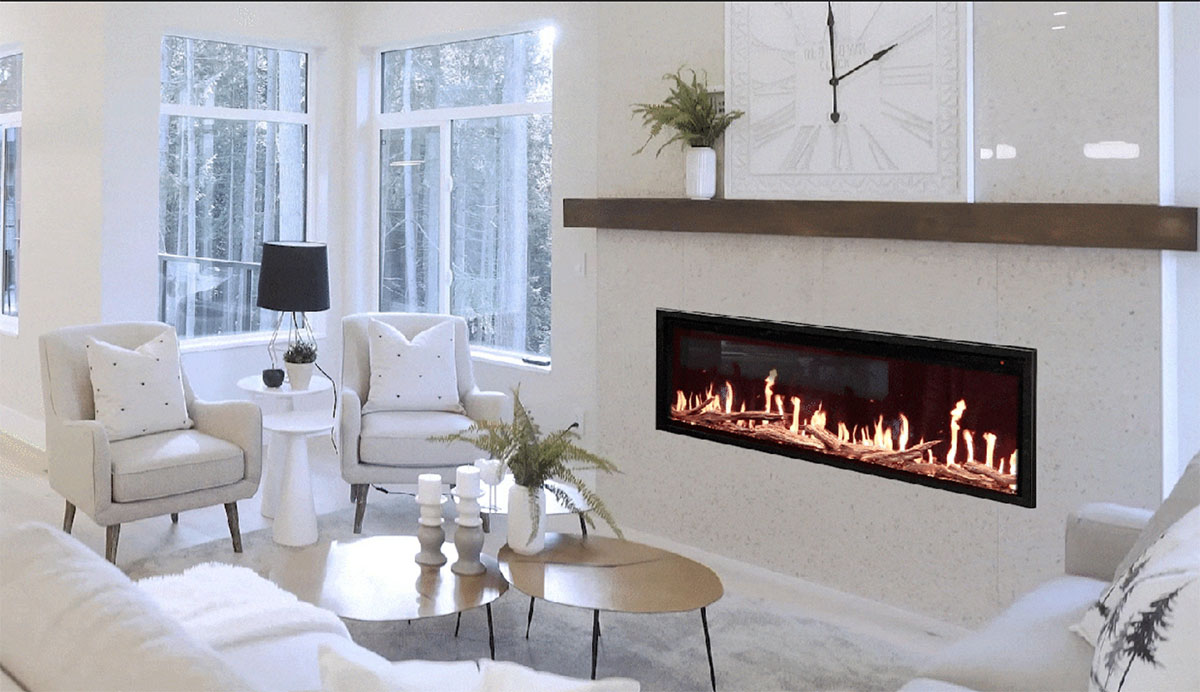 Modern Flames, a designer of electric fireplaces in the U.S., has partnered with The Netherlands-based Wanders Fires and Stoves to introduce the Orion Series virtual electric fireplaces, with the new 3-D technology.
Modern Flames, which pioneered the modern linear electric fireplace throughout North America in 2008, is again revolutionizing the industry with its Heliovision patented flame technology. The company's engineers have figured out the way to bridge the gap between gas and electric fireplaces.
The latest innovation creates an effect unmatched by any other on the market thanks to an LCD flame display, lit ember bed, hand-painted log set and downlighting to create a fully immersive fireplace.
The Orion Series allows for 12 different installation configurations right out of the box. It is available in two versions (the Orion Multi and the Orion Slim), has five different sizes (starting at 52 inches up to 120 inches), three flame styles, six flame colors and three flame speeds. The Orion also has speakers installed so consumers can hear the sound of crackling logs. Users can control their settings through a capacitive touch manual control panel, aluminum body remote control, WiFi and Bluetooth App with Alexa and Google Voice capabilities.